Winnersh Triangle
This car park operates as a transport hub for both bus and rail services.  From the edge of Winnersh Business Park, buses depart every 15 minutes to the centre of Reading via the A329M. Services operate Monday to Saturday, with weekday services commencing at 06:45. The last park & ride bus out of Reading will be 18:48 however return park & ride tickets will be accepted on the Reading Buses lion 4/X4 if returning later in the evening.
Customers using the rail services are required to pay the full parking charge at the pay & display machines prior to entering the rail station. Customers using the bus service are required to register their vehicle at the car park machines with their full vehicle registration before accessing the bus. This includes blue badge holders.
Car parking charges
Concessionary "Free" bus pass holders are required to pay the parking fee of £1.00 when they show their bus pass to the driver who will, on payment, provide a parking ticket to the customer.  For non-concessionary bus users the parking charge is included within your bus ticket.
The car park at Winnersh is owned and managed by Wokingham Borough Council, so if you have any questions or issues with the car park, please call 01189 746 318 or 01189 746 000.
Park & Ride Fares
For Park and Ride users, the charges are £4.70 for a day return at peak times (before 9.30am) and £4.00 for a day return after 9.30am. Tickets can be purchased on the bus.  
This site is served by Reading Buses, please see their website for any changes to the service and for full details of the Park & Ride fares.  
Cycle parking and two electric vehicle charge points are located on site.
New parking machines at Winnersh Triangle Park & Ride
Drivers must register their vehicle at the parking machines before they board the bus.  Instructions on how to use the machines can be found below: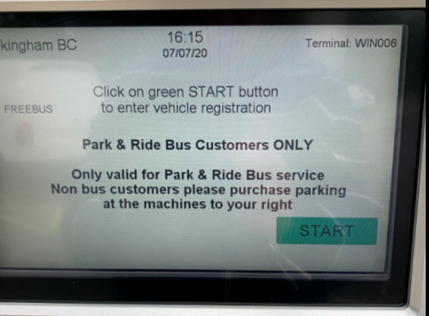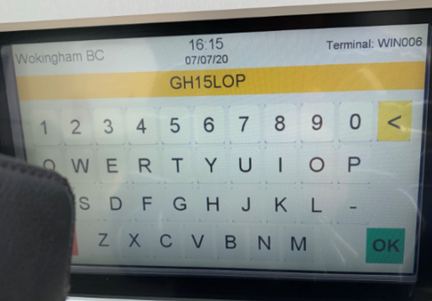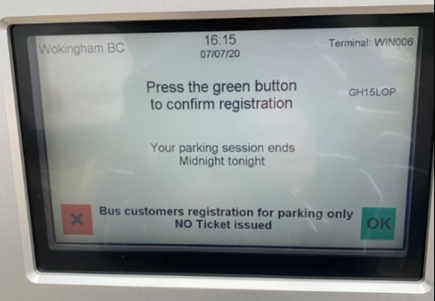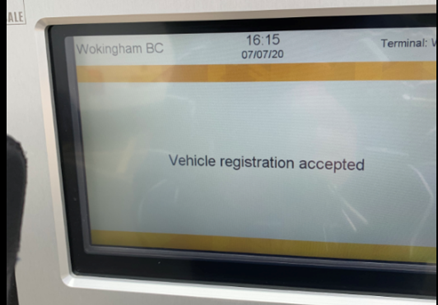 Expansion of Winnersh Triangle Park & Ride
Construction has begun to increase capacity at Winnersh Triangle Park & Ride.  Capacity of the car park will be reduced during the construction period with about 100 spaces available but will increase to 491 once complete.  As well as additional parking spaces, we are creating a new natural open space and a new paved pedestrian link between the railway station and the car park.
Full details of the scheme can be found here. 
The Berkshire Thames Valley LEP are providing a large proportion of funding which was awarded on the basis of the business case which can be found under Related Downloads.  There is also a business case addendum document: Parking Deck which can also be found under Related Downloads.